STEP 1: Print or save your free drug coupon card.
STEP 2: Bring it to your local pharmacy.
STEP 3: Save up to 75% on your prescriptions!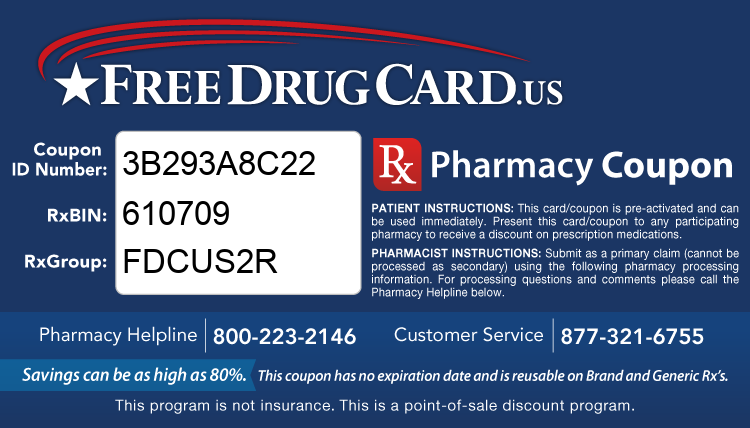 Free Drug Card
is a nationwide Prescription Assistance Program (PAP) sponsored by a non-profit organization to help all Americans lower their prescription drug costs. This program has LOWEST PRICE LOGIC to guarantee that you get the best deal on your prescriptions. Print your FREE discount prescription drug coupon card below. This free Rx coupon card will provide you with Rx medication savings of and save up to 75% at more than 68,000 national and regional pharmacies across the country. You can print as many cards as you need. We encourage you to give cards to friends and family members. This free drug coupon card is pre-activated and can be used immediately!