CVS Pharmacy Discount Prescription Card
Print your FREE Discount Prescription Card, below and bring it into any CVS Pharmacy*, and save on your prescription costs! This pharmacy savings coupon card is pre-activated and can be used immediately to save up to 80% on your prescription drugs at most of the nation's leading pharmacies, including CVS Pharmacy.
STEP 1: Print or save your free drug coupon card.
STEP 2: Bring it to your local pharmacy.
STEP 3: Save on your prescriptions!
This free CVS Pharmacy discount card works just like a coupon. Simply bring the card into any CVS, or any of the 68,000 participating pharmacies, and enjoy substantial savings on almost every medication. There are no membership fees or service charges associated with this free Rx card. This Patient Assistance Program is completely free and open to everyone!

Print your free CVS Pharmacy coupon card and start saving on prescription costs!
Don't Have a Printer?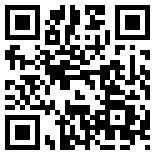 Scan this QR Code with your phone and visit our mobile site to obtain your free drug card.
Who Can Use FreeDrugCard?
Everyone has access to this Patient Assistance Program to gain significant savings off your pharmacy's standard prices. FreeDrugCard is the perfect solution for:
Medicare recipients caught in the "donut-hole"
Those without insurance with no prescription drug coverage
Those with insurance, but their plan has many non-covered medications
Lowest Rx Price Logic
The Free Drug Card program has LOWEST PRICE LOGIC to guarantee that you get the best deal on your prescriptions (you pay the lower of a discount off Average Wholesale Price-AWP, discount off MAC Pricing, or Pharmacy Promotional/Retail price).
Program Highlights
Accepted at over 68,000 pharmacies nationwide.
Save up to 90% on prescriptions.
Everyone is eligible.
Completely confidential.
Coupon card is pre-activated and ready to use.
No paperwork to fill out.
No limits on usage.
No health restrictions.
No fee ever charged for the coupon card.
Save on brand and generic drugs.