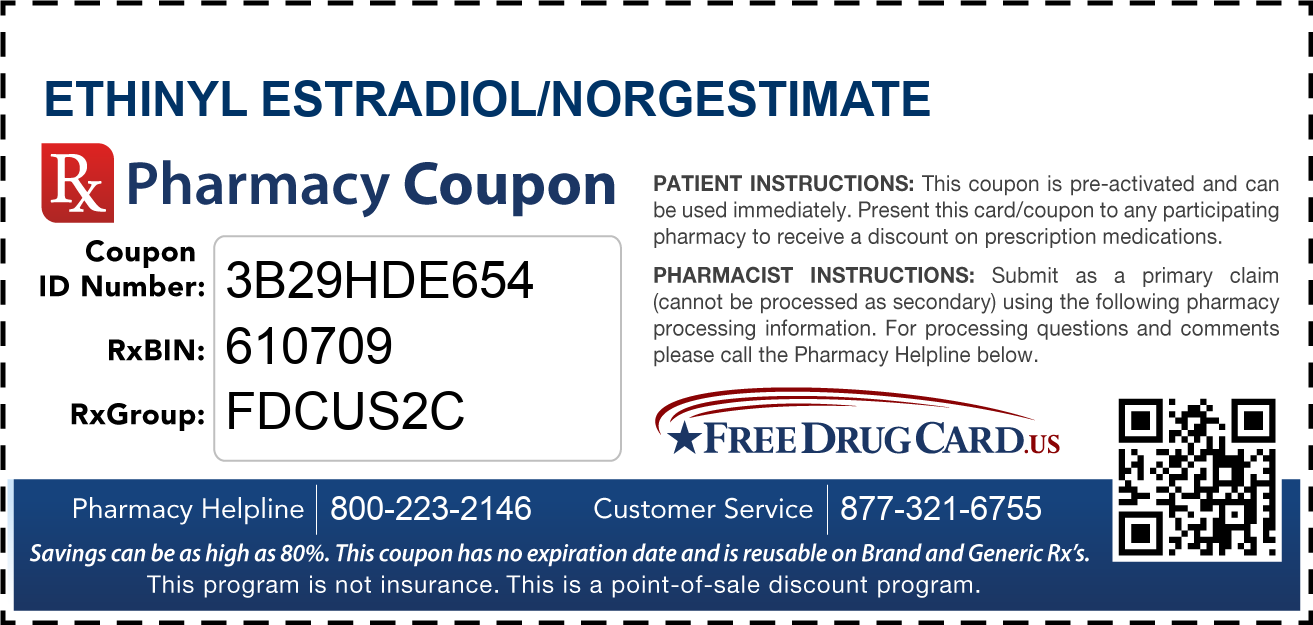 STEP 1: Print or save your free drug coupon.
STEP 2: Bring it to your local pharmacy.
STEP 3: Save up to 90% on your prescriptions!
First-Time Generic Drug: Ortho Tri-Cyclen Lo®
Estimated Date of Possible First Time Generic Market Entry:
PLEASE NOTE: Estimated date is subject to change due to patent litigation, additional patents, exclusivities, etc. Coupon can be used when Ethinyl Estradiol/Norgestimate becomes available for prescription.